Into The Empty Quarter – Napříč pouští Rub al-Chálí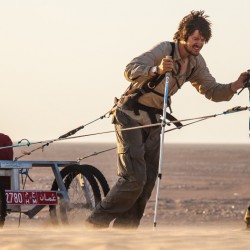 Inspired by their hero, Wilfred Thesiger, adventurers Leon McCarron and Alastair Humphreys attempt a journey of their own into the Empty Quarter. Their trip is hastily-planned and low budget: unable to afford camels they instead hope to drag a homemade steel cart (filled with 300kg of supplies) through the ferocious desert heat. Their adventure has since been made into a highly acclaimed film.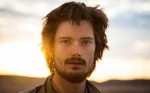 Leon McCarron
Leon McCarron is a Northern Irish adventurer and filmmaker. He is a Fellow of the Royal Geographical Society and specialises in long distance, human-powered expeditions.